Special Events
Camp is non-stop but we like to throw quite a few surprises at our campers to keep them on their toes. They'll never know where the next mystery bus ride will take them or what special guest will be visiting camp next.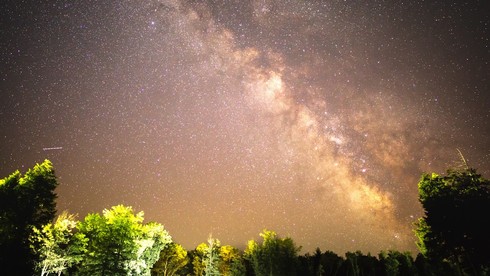 Evening Activities
At IHC, the day continues long after shower hour and dinner are over. Our campers will engage in evening activities every night beginning after their free-play time. So as not to repeat the activities that campers participate in during the daily schedule, our programming team will schedule campers for a variety of camp favorites, such as Color Chase, Pool Parties, Scavenger hunts, Putting on the Hits, 'Dress Your Counselor,' or Ice Cream Sundae parties.
On a rotating basis, campers will also have an opportunity to visit The Canteen for special treats. Most evening activities are scheduled by division to ensure that activities are age appropriate. On certain occasions, such as theater productions or weekly Friday night campfires, the entire camp will congregate as one.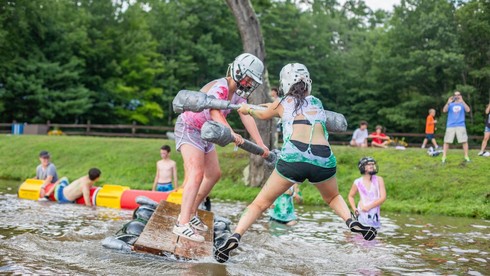 Special Events
Did you ever wish that you could be a contestant on Survivor, solve a murder mystery, or participate in a biathalon. At Camp IHC, we make those wishes a reality. While understanding that campers need the traditional camp activities, whether on the ball field or boating on the lake, we also recognize that Special Events transform the summer experience into something fresh and prevents the program from feeling repetitive.
One day a week, all campers will participate in a special event. Survivor Day, Clue Day and Nickelodeon Day are all examples of past favorites. Our programming team works tirelessly to ensure that these events change from one year to the next to keep them new and exciting. As with our regular programs, all Special Events are planned so that activities remain age appropriate and fun for all.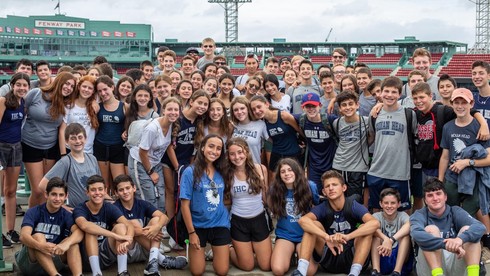 Trips
Whether on Lake Camp or Hill Camp, all campers at IHC will have the opportunity to participate in off-camp trips, in addition to the outdoor adventure trips and inter-camp athletic games.
On Lake Camp, starting with our youngest campers, trips will include a night at a bowling alley and even a "Mystery Bus Ride" (a camp favorite) to an unknown destination. As our campers continue to grow within Lake Camp, trips will expand to include going to local baseball games, ice skating rinks, a trip to the local cinema, and a few more that we'll keep secret till they get to camp. In addition, all lake campers will also visit Dorney Amusement Park in nearby Allentown, PA.
On Hill Camp, they will enjoy a weekly evening visit to the local cinema and campers will participate in one multiple night trip each summer.
Campers entering 8th grade will venture north for four days, packing in a trip to Burlington, Vermont and after enjoy the activites near town center they will be stopping at Great Escape Theme Park on the way back to camp.
Our campers entering 9th grade will visit Boston for a packed three days that include a Duck Tour, visit to Fenway Park and dinner at Quincy Market.